Course Overview - Inner Healing Ministry
He Restores My Soul 101
Week One Focus: 
The fundamental building blocks of inner healing ministry

What inner healing is and is not

The important role forgiveness plays in the healing journey

The key distinctions you can expect to see in the operation of inner healing ministry

 Biblical case studies where Jesus administered inner healing to set people free from pain.
Week 2 Focus: 
Study on Sozo ministry and applying the main tools of Sozo ministry:

The Father Ladder

Four Doors

Dealing with Walls

Presenting Jesus. 

We will learn how the ministries of Sozo and Inner Healing both overlap and differ. 
Week 3 Focus: 
Biblical case studies on forgiveness

The impact of sin and how forgiveness is an unmovable spiritual law in the New Covenant.

Training in releasing forgiveness and specific steps you can take in removing resentments. 

How self-honesty and our own will are connected to genuine forgiveness; 

Personal process of how to forgive others while connecting with God's comfort.
Week 4 Focus: 
Step-by-step process in how to lead others through forgiveness and bring them from soul wounding into lasting freedom

The primary blockages and hindrances that can occur in the inner healing ministry. 

How to identify and remove inner vows, self-fulfilling prophecies, and indwelling sin in the hearts of those you will minister to
He Restores My Soul 102
Week 1 Focus:
Ken Fish's 5 Step Model of ministering from confidence and rest

How to listen below the surface of people's words so that you can accurately identify common and hidden issues

Training in the three foundational strategies utilized in inner healing sessions

How to heal wounds of abuse and neglect

Ministering to someone through the act of confession

How to lead and comfort people in their process of forgiving their offenders
Week 2 Focus:
Building upon the foundational ministry strategies laid out in Week 1, Ken will lead you in applying more advanced inner healing strategies such as: 

presenting Jesus in painful memories

breaking soul ties

renouncing lies

breaking generational sin patterns

cleansing the mind's imagination

How to properly debrief participants after an inner healing session

Caring for yourself while ministering to others
Week 3 Focus:
Extensive training in ministering to trauma

Learn what biblical trauma is through studying "shabar" and "shalom" in the Scriptures

Training to identify the different types of trauma people can suffer from

Guidance in understanding the importance of joy, including:

How to restore people's ability to connect to joy and increase their capacity for it

How to bring wounded people back into a healthy sense of wellbeing
Week 4 Focus:
Extensive training in how to minister to grief

Instruction on what grief is

Distinguishing the differences between chronic and acute grief

Examination of biblical case studies of believers who experienced and healed from grief

Learning how to identify roots of grief 

Step-by-step protocols for applying inner healing to those who struggling with grief
He Restores My Soul 103
Week 1 Focus:
Exploring God's compassion and desire for inner healing through Biblical case study

Luke 24's account of the Emmaus Road encounter

An in-depth historical look at who the two disciples on the Emmaus road were

The hurt and disillusionment they were struggling with after Jesus's death

Observing the "how" of Jesus's approach in stepping into the disciples' pain and confusion in order to minister to their inner wounds

How a lack of godly understanding in the midst of grief can entrap people into the bondage of despondency

Jesus's example of reframing painful circumstances and offering Scriptural wisdom to heal brokenheartedness
Week 2 Focus:
Analyzing inner healing found in the John 21 account of the disciples fishing together 

Examine how Jesus recomissons believers back into their divine purpose after failures and shame

Discuss the ways that Jesus brings light and a "New Dawn" into our soul's darkest experiences

The importance of surrendering to God's voice both for the sake of finding right direction and receiving nourishment for your soul

Observing the vital role that personal encounters with Jesus bring about in the ministry of inner healing 

How intimate connection with Christ restores people to their calling
Week 3 Focus:
Meditations on Psalm 84 with Ken Fish

Learn how to "make a place of springs" out of life's difficult valleys 

The necessity of becoming a healer that has been personally healed

Ken's insights from over 20 years of ministry on how all Christians can carry a "heart of pilgrimage" 

The need to keep journeying deeper into God

How to rightly discern seasons of weeping and of laughing

How to create wells of healing for yourself and others to be refreshed from.
Week 4 Focus:
Biblical case studies on leaders who rose up in times of extreme hardship to bring healing to those around them

Recognizing your divine placement "for such a time as this" 

Immersion into the character examples of Esther and Caleb

Learning to identify the specific blessings and gifts that God has given you

How to steward influence and recognize how to serve others' needs in compassion 

Becoming a team player, healer, and leader who endures through adversity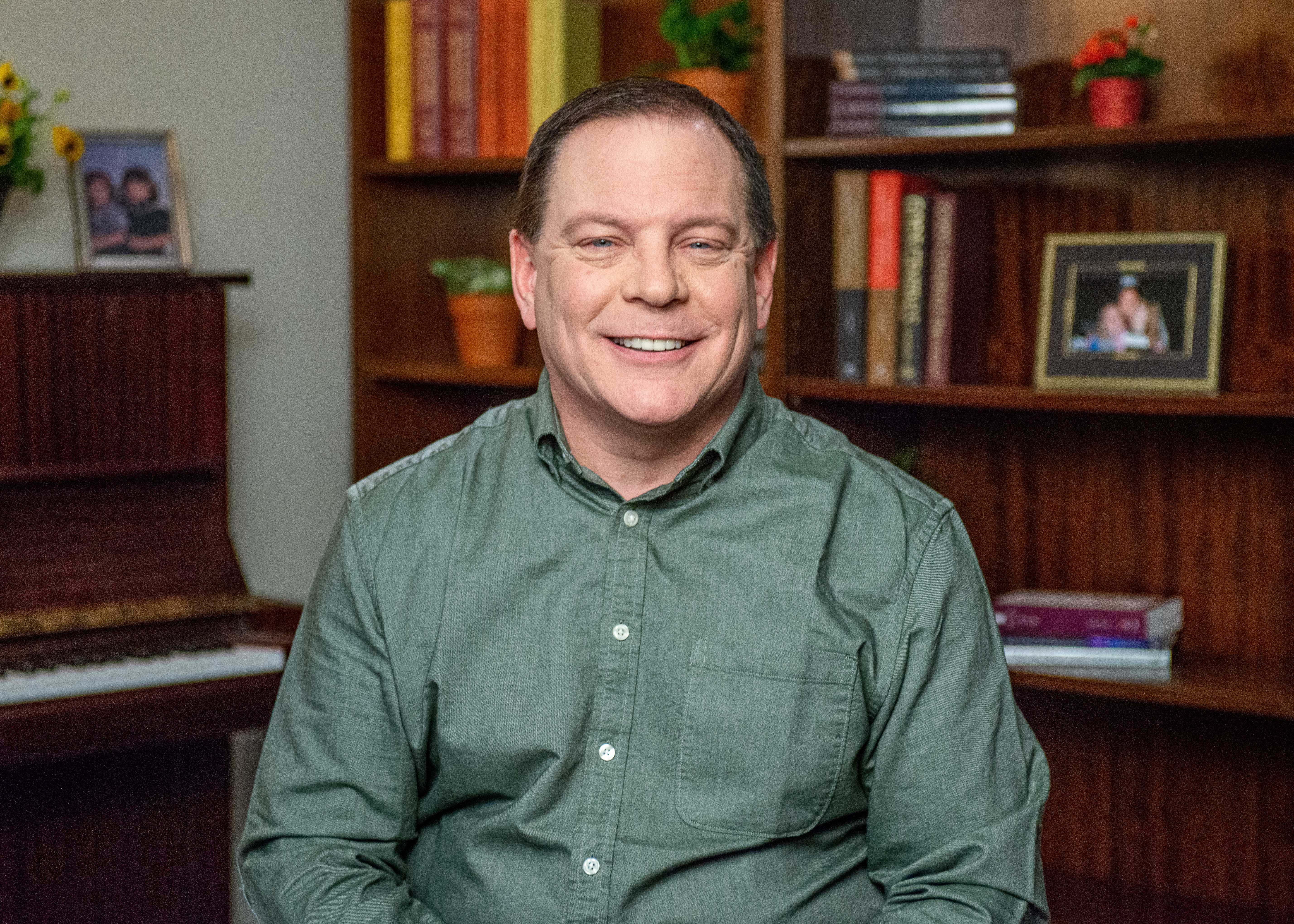 Hi, I'm Ken Fish
Throughout my life, I have worked with para-church ministries and in the church. In the 1980s I worked full-time for John Wimber for several years at Vineyard Ministries International (VMI). Since 2010, my ministry has taken me to over 40 countries on all six continents, working alongside churches of varying denominations and great diversity. My work includes vision-casting, teaching on leadership, equipping the saints in healing, prophecy and deliverance to further the advance of the Kingdom of God, and releasing fresh anointing in the midst of visitation. 
I have worked alongside of national leaders in many countries, led training events for the International Association of Healing Rooms in different parts of the US, and been interviewed on nationally-syndicated radio and television shows such as The Eric Metaxas Show and Premier Christianity.